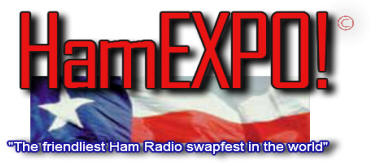 50 miles north of Austin

130 miles north of San Antonio

140 miles south of Dallas / Ft. Worth

165 miles northwest of Houston

Approximately 80 percent of the population in Texas lives within 200 miles of HamEXPO!
Admission Fee for the public is $10.00 per person at the door (children under 12 free). Includes two free raffle tickets (a $4.00 value).
Vendors, this your opportunity to sell product or distribute information to about 1,200 motivated buyers on a Saturday morning. All indoor spaces have free electricity. There are a limited number of spaces against the wall.